Lanai Island may be dwarfed by Maui, but it's the sixth largest of the Hawaiian islands. Pineapples rule on Lanai, but resort hotels are springing up to make the most of the island's beachfront.
You'll find a golf course and a hotel built by the famous pineapple mogul James Dole. However, you won't find any traffic lights, department stores, paved roads or big-city bustle of any kind.
Get around off-road by 4×4, take a stroll through laid-back Lanai City, go horseback riding or play a round of golf.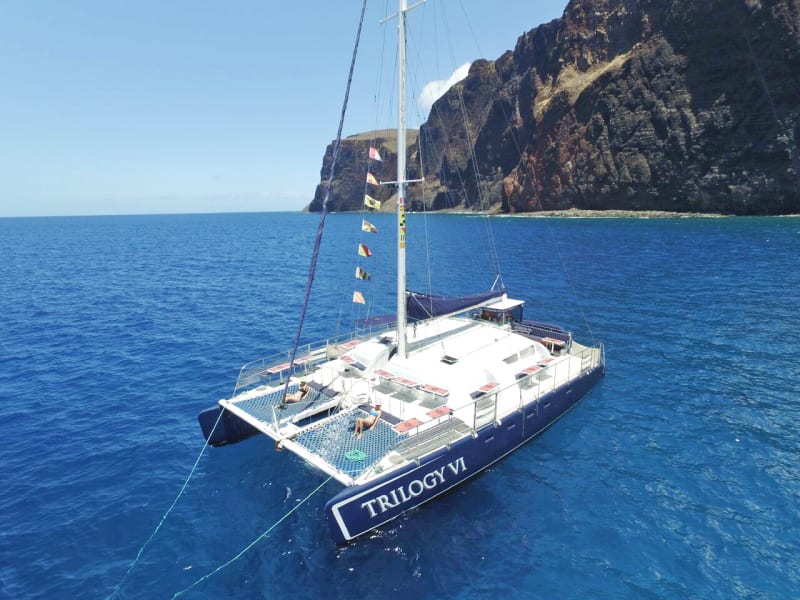 Cast off from Lahaina and sail to one of Hawaii's best snorkeling locations.
The coast of Lanai is home to beautiful, unspoiled tropical reefs. Watch for Hawaiian spinner dolphins as you sail across the channel. During the winter months, whale sightings are an everyday occurrence. A light breakfast and a deli lunch are included on your cruise. You may also enjoy two free premium alcoholic beverages on the return sail across the channel.