This site contains links to a ShareASale affiliate website, and we receive an affiliate commission for any purchases made by you from those links to their website. This helps us to have a second cup of Kona Coffee (so Ono) in the morning. Mahalo Nui Loa
To learn more or to book now, left click on the image below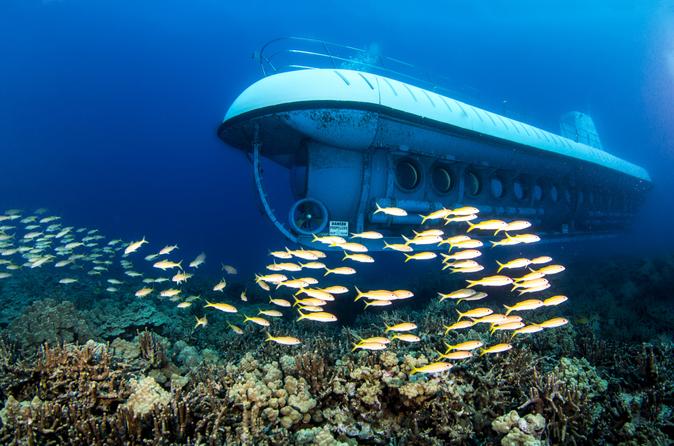 Dive into blue Hawaii water aboard Atlantis Submarine & explore a vibrant aquatic world without getting wet. The only submarine tour in Hawaii takes you to the ocean floor, 100 feet from the surface! Get ready for the best family activity on Oahu!
Premium Submarine Tour (Larger Window)
Embark on the 64-passenger Atlantis XIV submarine, one of the world's largest hi-tech passenger submarines. Viewports (windows) aboard the premium submarine tour are 27% larger than the standard Atlantis submarine!
Note: Children must be at least 36 inches (91 cm) tall to ride the submarine. Children who do not meet the height requirement will not be allowed to participate in this activity.