This site contains links to a ShareASale affiliate website, and we receive an affiliate commission for any purchases made by you from those links to their website. This helps us to have a second cup of Kona Coffee (so Ono) in the morning. Mahalo Nui Loa
To learn more or to book now, left click on the image below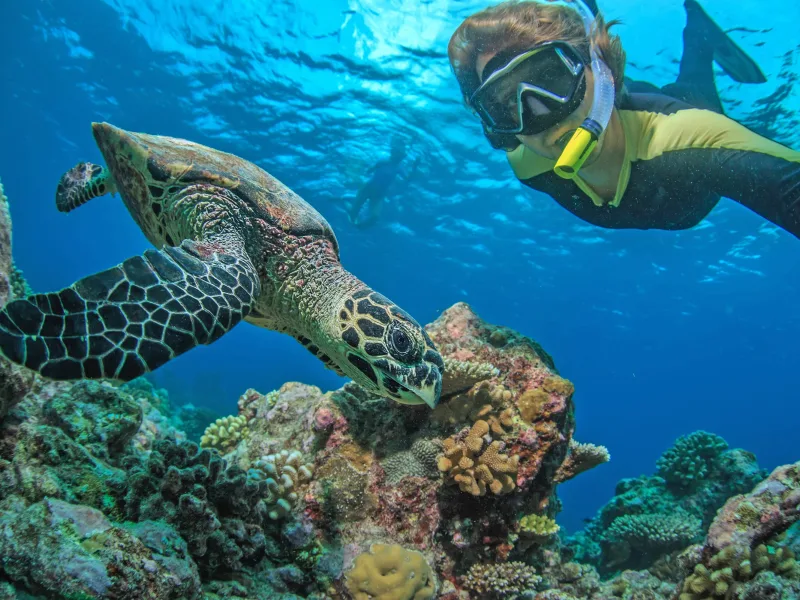 Explore the rich ocean waters and top snorkeling spots along Kona's Gold Coast. Big Island snorkeling tours are the best way to experience tropical reefs and clear ocean waters. Swim with sea turtles and swim with wild dolphins as you cruise the coast to the best Hawaii snorkeling locations like Kealakekua Bay and Honaunau Bay. Enjoy a cruise on a comfortable catamaran or a thrilling, high-speed ride on a rigid inflatable raft to the best snorkeling spots in Hawaii.
Hawaii Activities has a great selection of top snorkel cruises in Hawaii. Find the best deals and discounts on Hawaii's most popular snorkel tours. Book early as they sell out quickly! Cruise with Big Island's top snorkel boats such as Fair Winds, Sea Paradise, Body Glove Cruises, Sea Quest and more.
Big Island snorkel tours range from a relaxed, easy day snorkeling at Captain Cook to exciting raft tours that explore the hidden gems of the Kona coast up close. To help you select the perfect option for you, check out this ultimate guide to book the best snorkeling tour on Big Island.